Party Wall Notices Chelmsford
Party Wall Notices Professionally Drafted And Served For Just £49.00 Per Neighbour
Building in Chelmsford? Don't let Party Wall Notices trip you up. We're here to make it simple, so you can focus on what matters: turning your dream project into reality.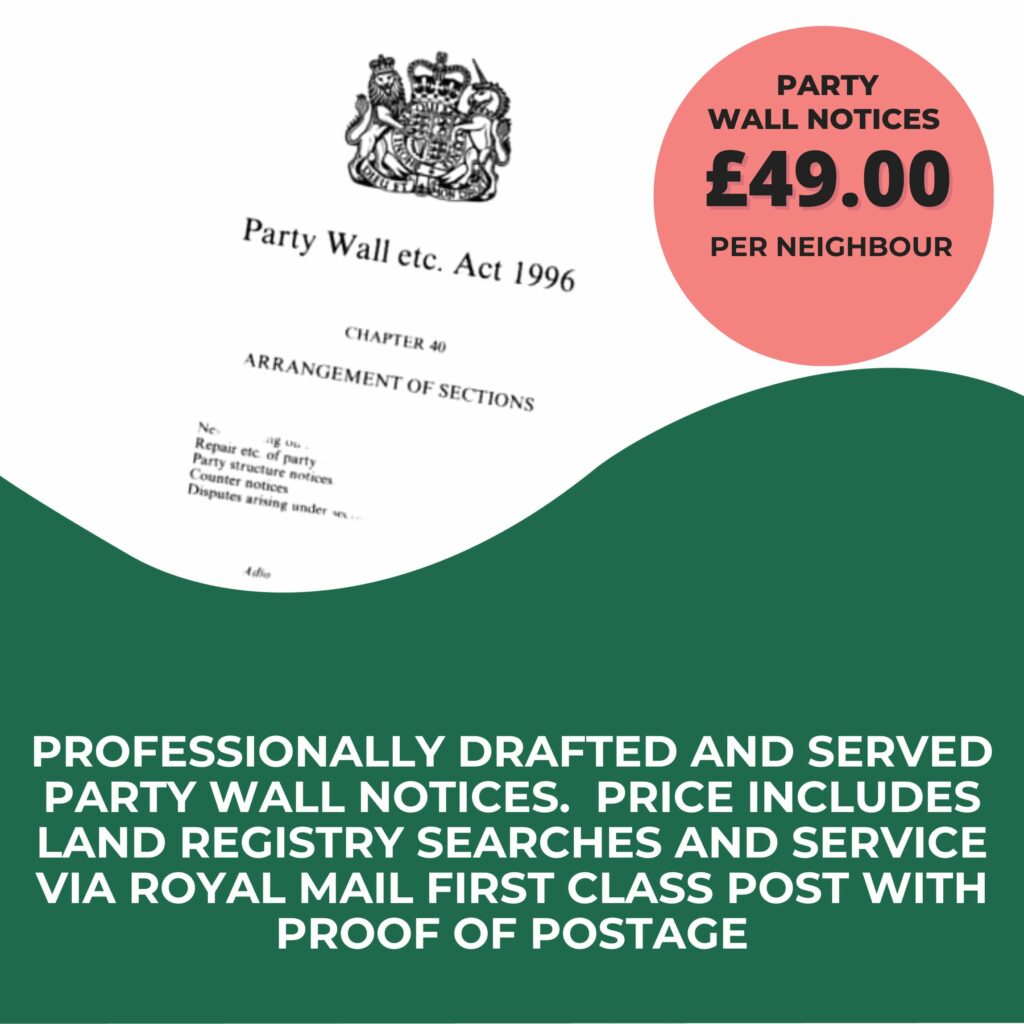 Navigating Party Wall Notices in Chelmsford: Your Clear Path Forward
Building an extension, digging foundations, or raising a wall? You might be chuffed to bits with your plans, but there's a little something you need to sort out first – Party Wall Notices. Not the most exciting part of a project, but vital nonetheless.
If your building works fall within the scope of the Party Wall Act, you've got to give the neighbours a heads up. It's not just being neighbourly; it's the law in these parts of Essex.
Why Serving a Party Wall Notice Matters